Welcome to Streetwise Automotive
Bristol's Number One Independent Garage
High-performance vehicle tuning, Revo™ ECU remaps, Full Motor Servicing, 4 Wheel Alignment, Brakes, Tyres, Exhausts, MOT Testing and much more.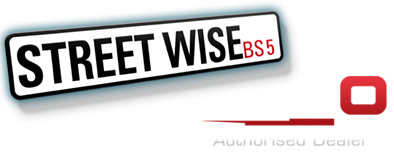 Streetwise Automotive is the South West's most up to date and well equipped specialist car repair and tuning centre. A family run business with two generations of experience in the motor repair and servicing industry. Streetwise prides itself on offering unrivalled levels service, technical knowledge and customer care at backstreet garage prices. An efficient modern approach combined with the latest in workshop technology allows us to keep costs down when servicing and repairing your vehicle.
0117 9559666 or 0117 9550998
Our opening hours are
Mon-Fri 8:30am-5:30pm
All Streetwise technical staff have had extensive training and experience in the motor repair industry. Most of our staff have come from franchised main dealer workshops and had specialist training on mainstream motor brands. We provide all of our technicians with a clean, open and very spacious working area and ensure that they have the very latest technology available.
Streetwise has recently undergone a massive investment in workshop technology and can provide bespoke tuning and performance engineering for Audi, Volkswagen, Seat & Skoda vehicles.
Auto Servicing
We offer extensive vehicle servicing at competitive prices that exceeds the level of quality you can expect from a main dealer.
Find out more…
Revo™ Performance Tuning
Streetwise Automotive is an official dealer for Revo technik performance software products, including ecu remaps and stage 2 and 3 tuning packages.
Find out more…
Air Conditioning
Streetwise automotive offers a competitively priced complete air conditioning re gas and lubrication service that utilises the latest equipment and technology.
Find out more…
Four Wheel Alignment
Streetwise Automotive is home to the latest in computer controlled four wheel alignment equipment.Accurate 4 Wheel Alignment provides maximum tyre life and driving safety.
Find out more…
Streetwise Automotive is owned and managed by Mitch Bull, who has over 30 years experience in the motor industry. His interest in motor mechanics started in his early years when his father ran his own car repair centre in Bristol.
Mitch began his career as an mechanical apprentice then when qualified worked his way through a catalogue of official VW training courses, became workshop supervisor, foreman then eventually went on to manage one of the UK's largest VAG main dealer workshops.
For the Highest Quality Service at Truly Competitive Prices
Get in Touch with Streetwise Automotive today